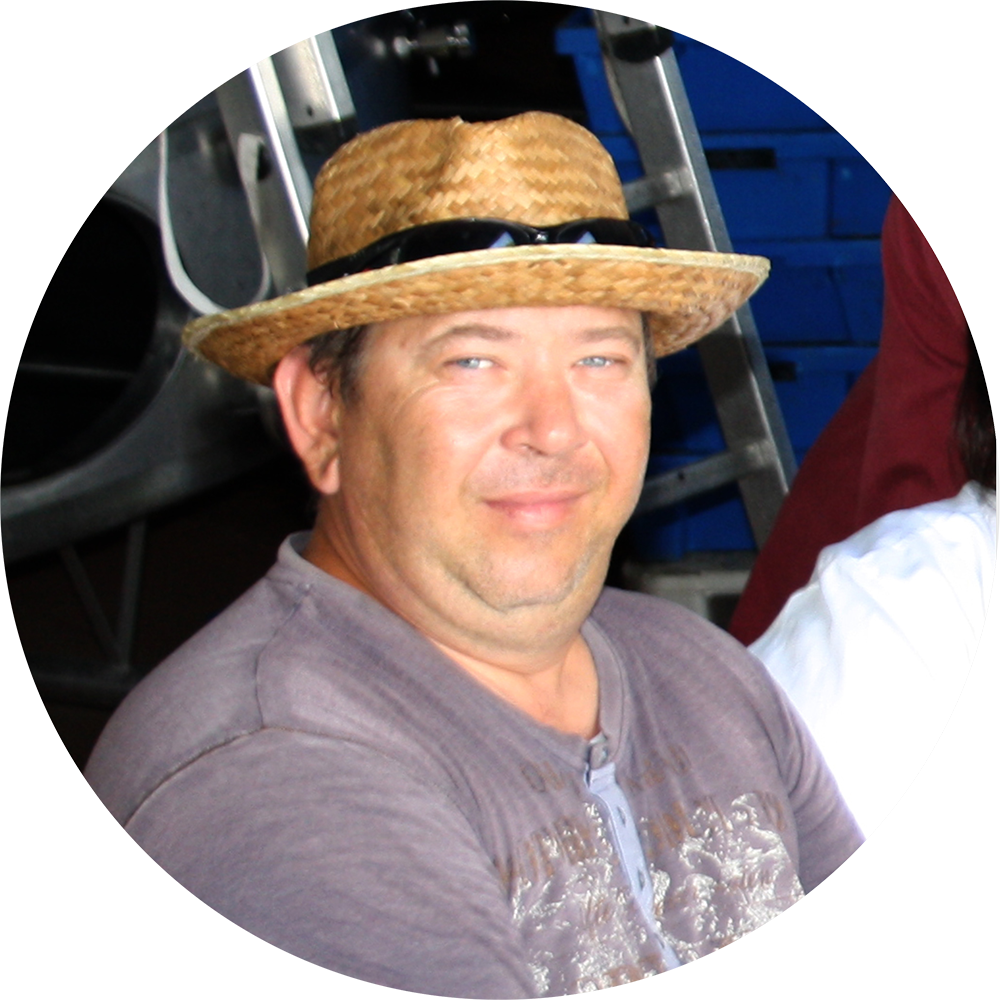 Pictured here is Serhiy Khomyak, the Quinta dos Vales team member who turns used oak barrels into beautiful pieces of artisan furniture. Serhiy has turned the recycling of used material into a true art form.
In the production of our wines we use French oak barrels, primarily for red wines, however with each use the effectiveness of the oak diminishes. Therefore we limit the use of the oak barrels to 6 years in total. After which Serhiy works on the barrels to express himself artistically.
His father was a carpenter, which is where he picked up the skills needed to work with wood. Since learning the basics of woodworking, he has experimented with different techniques to work specifically with oak barrels. This experimentation comes from the desire to create, Serhiy enjoys transforming his abstract ideas into reality.
As you can see, the pieces range from simple standing tables to more complex structures such as benches and large tables. Serhiy is always looking for new ideas, his latest project is a beautiful presentation shelf. Two decorated barrels will be joined with wooden shelves to create a presentation platform for our art pieces or wines.
Most of the pieces produced by Serhiy so far we have used ourselves, to add even more of our character to events and also distributed them around the farm. But we will now make the new pieces produced available for sale as there are always new barrels and Serhiy always has new ideas. Should you wish to have a customized design on one of these special pieces talk to us. If it is not too complicated, we will turn it into reality.
Pieces available to sell

Table

€ 209

Coffee Table

€ 739 (with glass) / € 529 (without glass)

Chair

€ 599

Bench

€ 949

Bar Table (with logo and glass top)

€ 429